Me and friends decided to start organisation with nursery, kindergarten, co-working, training and consultancy centre. All this activities in one modern place located in Kraków in Poland. We drive now adaptation  to be ready for operation from first of April 2016.
Marta drove kindergartens since 2000 using Nonviolent Communication by Marshall Rosenberg and now we like to combine her experience with my experience in Lean and Teal organisation.
Marta has invented LeaNCe what is combination of two important for us elements Lean and Nonviolence Communication.
We are building an organization without hierarchy and managers.
It is located in Krakow (Poland).
Organisation with structure and processes which support change (evolution).
Where change can be initiated by each employee in response to changing needs. They follow easy and fast decision-making process.
Here conflicts are understand as an opportunity for improvement.
Where people determine their salaries themselves
It is not utopia, Teal organizations already exist and win in the competitive world, for example Morning Star or Buurtzorg.
If you want to know more read the book
"Reinventing Organisation" Frederick Laloux.
To understand how an organization can function without managers read our statute. You can copy it, maybe improve and use. We are hungry your opinion and experience about organisations without management, what by the way does not mean simply democratic. You can add your comment, advice, share experience below this page or contact us.
Every one can contribute to this change and participate in benefits.
We invite you to participate in creating a community LeaCEe.
You can be Leance.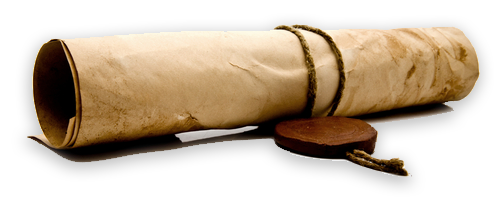 Evolutionary Statute of LeaNCe
version 1.1
Chapter 1 The Essence
The essence of LeaNCe is building community of people who organise their work and communication. The goal is full expression of talents and abilities in a friendly and supportive working environment.
Chapter 2 What this Statute is and what is not?
This Statute is not a complete set of rules or formal operating procedure. Nor it is a manual or guide how to behave in the workplace.
Reading this Statute is not enough to learn such behaviour. We all learn by practising.
It is, in fact Constitution, which defines the basic principles and defines values, important for LeaNCe community.
Chapter 3 The basic rules
LeaNCe values, according to the origins of its name are efficiency, simplicity and smoothness of operation and alignment with Nonviolent Communication principles. We build on mutual trust and co-responsibility understanding that trust grows slowly but diminishes quickly. We are particularly sensitive to any behaviour weakening mutual trust.

We, all members of LeaNCe community, hereinafter referred as Leance1, are committed to excel in practising Nonviolent Communication.

All the Statute regulations are related to our community and LeaNCe company showing our current knowledge. It means, Leances can change this Statute. It can evolve following development of our communities.

Changes to this Statute will be applied in accordance with the Decisions-Making Process described below.

All activities and principles of our Community cannot be in contrary to the law of the country in which the LeaNCe entity operates.

The employee on a permanent contract with LeaNCe company becomes Leance.

You can become Leance, in accordance with the Decision Making Process, and co-create community LeaNCe without permanent contract of employment with LeaNCe company.

As Leance, you agree to follow the Leance rules, which will be agreed with you.

In the interest of simplicity and efficiency, each Leance employed on a permanent contract of employment receives a lump-sum monthly salary. Time worked for LeaNCe is balanced follow the Labour Regulations drawn up by Leances and approved by the LeaNCe Board.

The LeaNCe Board exists in this Statute in order to comply with local law. Members of this Board have the same power like other Leances.

Exceptions are:

a) disposing of LeaNCe company profit,

b) temporary limitation of Decision Making Process in case of LeaNCe sustainability risk. Time of Decision Making Process limitation must be clearly defined by beginning and end dates or until reaching a certain LeaNCe state; for example: profitability.

The Board is obliged to give reasons of Decision Making Process limitation and to communicate it to all Leances before it was implemented.

Do what you think is right. Take care of yourself and others.
§ 3.1 Transparency
As Leance you have access to all LeaNCe information, for example:
the budget and its execution (if that was prepared),

developed plans (if applicable and prepared),

skills, competencies and roles of all Leances,

salaries of all Leances in location,

other information if it is not against law, example the protection of personal data.
Leances will decide what information is confidential and will not be disclosed to third parties.
§ 3.2 Decision Making Process
As Leance You can communicate with other people, in particular, you can ask for information, training, or you can organize meetings with other people in order to carry out your activities within LeaNCe.

Every Leance can initiate any action change within LeaNCe starting from mandatory consultation with all people (stakeholders), who can be affected by the action. Stakeholders are all people and legal entities and in particular, all Leances, which are affected or may be affected by the initiated action or change.

The Leance who initiate action or change is named Initiator and before making a final decision has a moral obligation to consider all comments and proposals arisen in consultation, and in particular the risks for LeaNCe sustainability and all Leances.

After consultation, the Initiator is the ultimate decision-maker. If he decided to continue action-change he would take responsibility for its effects, the efficient planning and carry the operations on. Initiator can work alone or inspire others to take action.

If Initiator decided to act, there is nobody, and in particular the LeaNCe Board, who has right to suspend his activities, even if he has a negative opinion about this action, he is obliged to support it. The exception is the situation described in Chapter 3 point 7 of limiting of Decision Making Process and to start decision suspending.

Each Leance has the right to check if all stakeholders were taken into account in the consultation process.

If the Initiator perform activities without consultation with all stakeholders of that action or otherwise violate the LeaNCe goods, any other Leance has the right to stop him or to begin the Decision-Making Process to exclude the Initiator from the LeaNCe.

If you think that consulted action-change is or may be harmful to the LeaNCe community you should initiate a competitive Decision Making Process to stop the Initiator's action thus becoming the Initiator of the suspending action.

In this case you become parties of the conflict and the action-change is suspended until the end of your Conflict Resolution Process, described below.

In particular examples of actions-changes are:
as often as needed fixing or changing your role in LeaNCe,

changes in regulations, procedures and other rules,

proceedings of in order to amend this Statute – Stakeholders are all Leances,

purchasing any goods and contracting any services on behalf of LeaNCe,

determining how to use the LeaNCe equipment and facilities,

recruitment of new Leance and employee of LeaNCe company,

employment contract termination and removing Leance from the Community,

start building a new location of LeaNCe,

an annual determination of the amount of your monthly salary.
Chapter 4 Duties and responsibility of all Leances
As Leance, you take responsibility consistently with agreed roles and you take commitments to observe them.
§ 4.1 Continuous improvement
As Leance you decide about your development. You monitor your achievements and share them with others Leances.
You are responsible for regularly checking what actions are adequate to the current situation and the achieved results and for defining:
further actions you can take immediately, or at a time when lack of competitive or priority actions

projects that have an impact on the results related to your roles or to the LeaNCe results.
§ 4.2 Projects supervision
You are responsible for regular reviews of yours projects associated records and to decide what action to take to complete each of your project.
§ 4.3 Acceptance
We understand that people differ in many respects; for example: values, taste, mood and methods which they achieve their goals. We agree that the differences between the Leances will be respected and accepted as a value and beauty.
§ 4.4 Other responsibilities
You are obliged to follow all procedures agreed with you and work regulations LeaNCe.
Chapter 5 Conflict Resolution Process
Conflicts between people are a natural and necessary part of life, especially when people are authentic and make decisions.
We learn to perceive conflicts as a valuable because they allow us to find more effective strategies for meeting needs.
When you notice that another Leance does not observe the LeaNCe principles, or acts in a manner inconsistent with LeaNCe essence, you are ask to discuss with her this observations in order to understand intentions, feelings and needs in this specific situation. The purpose of this discussion is to achieve mutual understanding to find a better strategy.
The basis for this discussion is confidentiality and mutual respect.
However, if it is difficult to start the discussion you can ask for help another Leance. Then you start the second phase of conflict resolution.
In general Leance solve conflicts at three levels – three stages:
§ 5.1 First stage of Conflict Resolution Process
Leances, being in conflict, discuss together to achieve mutually satisfying agreement. In the discussion they to use Nonviolent Communication and in particular empathy.
If you find a strategy that meets your needs conflict is resolved.
§ 5.2 Second stage of Conflict Resolution Process
In the case when two Leances can not reach an agreement, they ask the third Leance for help.
This Leance filling the role of the Ombudsman, Mediator, Coach, depending on needs.
If you find a strategy that meets your needs conflict is resolved.
§ 5.3 Third stage of Conflict Resolution Process
In the event that three Leances can not reach an agreement, They ask for help to the LeaNCe Board.
The Board selects representative who fills the role of the Ombudsman, Mediator, Coach, depending on needs.
This is the final stage of an internal Conflict Resolution Process within LeaNCe.
Chapter 6 Determining of Leance monthly salary
Every Leance can, each year in November, apply for a change of monthly salary for the next year. We expect that this application, whether increase or reduction, will include the justification related to the roles in LeaNCe.
All applications are public and they are available to all Leances of the location and they are subject of Decision-Making Process and, if it comes, Conflict Resolution Process.
If you do not submit an application to change the monthly salary that you will keep the current salary unless another Leance do not make your salary change application.