Year Long course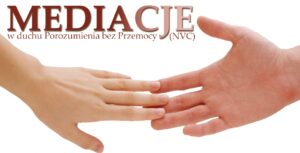 NVC Mediation Training
Suitable for international participants: Training will be given in English and with Polish translation.
15 days (5 X 3 days) workshop with CNVC trainer Yoram Mosenzon (Netherlands/Israel)
September 2016- May 2017
In Krakow, Poland, Kobierzyńska 24
'Mediator' is a name of a profession and also a quality of presence I can manifest in hundreds of day to day situations.
This course is designed for you who want to learn mediation both as a 'life skill' and/or aim to have it as a profession.
'Mediation' is a fundamental social skill. 'Conflict' is not necessarily 2 people shout at each other. So often there are little misunderstanding, tensions, unspoken frustrations and challenges in cooperation between people- on small, medium and large scales.
'Mediation in daily life' is coming from the assumption that 'The structure of 2 is not enough'. When 2 people are stimulated, they are less available to Empathize with each other (see the beauty in one another). Mediator is simply a third party who is not stimulated and have the skills to help to re-create connection and cooperation.
I would wish it to be taught in schools from the age of 6… I dream of a world where all human beings have mediation skills, to support understanding, cooperation and connection, also when conflicts, misunderstandings or difference in opinions arise.
If you happen to have time with children, friends, colleagues, or having time in group meetings and family gatherings- you surely have some Mediation skills already…
This course will give you skills, tools, experience, clarity and competence to lead professional Mediations as well as initiate day to day Mediations in many life situations.
We will learn the Intentions, Art and Craft of Mediation:
❀  Deepening Empathic skills (Empathy being the bread & Butter of a Mediation).
❀  Mediation structure: pre-mediation, Mediation, post Mediation
❀  'The 5 movement of passing a message'- The basic rhythm of a Mediation.
❀  Skills in 'interruption that brings connection'
❀  How to lead toward sustainable agreements?
❀  How to go beyond 'NO' (how to continue when 1 or both of the parties in conflict does not agree to a suggestion)
❀  "Instead of going to court, shall we go deep?"- Principles in bringing depth that move conflict into connection
❀  How to be impartial?
❀  Self-connection and self-expression as a mediator
❀  How to go beyond concepts of fairness?
❀  Inner mediation to inner conflict (Mediating conflict between different voices within one person)
❀  How to enjoy conflicts, and how to stay centered when conflict become 'hot'? What really is the role of a Mediator and what the Mediator is really 'responsibility' for?  →  How to make Mediation into a fun meaningful moment rather than as a stressed/pressure job.
❀  And more…
Practice:
Often in Trios, we will practice role-plays and real life examples (including LIVE situations that happen in the here and now)- to learn and embody the NVC and mediation skills into your life.
Time investment:
→  15 days (5 times 3 days)
→  Empathy buddy: 40m-1h once a week (with a changing fellow participant, via skype or in person)
→  Trio Mediation practice 2-3 hours once every 3 weeks (with a changing fellow participants via skype or in person)
Required amount of Experience:
This course is open for you if you did a minimum of 60 hours of NVC trainings.
Where: , Poland, Kraków, Kobierzyńska 24 street
When: 23-25 September 2016
25-27 November 2016
27-29 January 2017
24-26 March 2017
26-28 May 2017
Time:  every day 10:00-18:00
Fee:  5500 PLN (1300€) ,
While booking a place at the course you pay 200 euro

Payment to
Account holder:  connecting2life
IBAN: NL52TRIO0197688594
BIC: TRIONL2U
Contact:  Marta Kułaga    krasnal.marta@gmail.com
                Anna Banaś    hanu.banas@gmail.com
Registration form